The Choir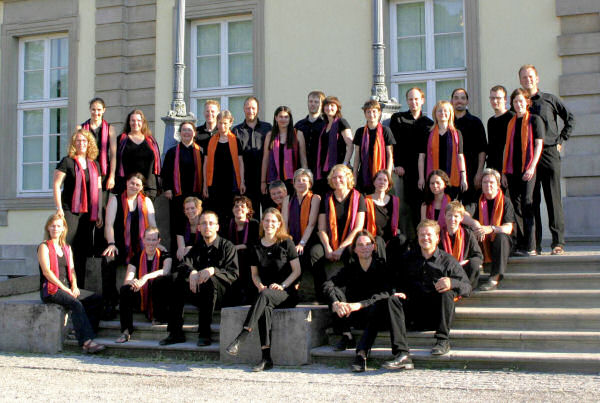 The Chorensemble Hannover (formerly Chorensemble Nordstadt) was founded with 25 singers on May 11, 1994. In the meantime the number of active members has increased to about 60. The age of members ranges between 18 and 45. At the end of 1994 the choir joined the VDKC, the Association of German Concert Choirs; in 1996 the public utility of the choir was acknowledged and it became a registered association (e.V.).
The choir's repertoire is broad and contains pieces like Antonio Vivaldi's "Magnificat in g-minor" or the "Missa Criolla" by Ariel Ramirez. The choir actually concentrate their work on the arrangement of a-cappella concerts with a thematic focus, like the concerts "Abendgruß" ("Nighttime Greeting", 1995), "Tiere wie du und ich" ("Animals like you and me",1997), "Liebe, Lust und Leid" ("Love, lust and suffering,1999) and "Von a nach b, Bewegung in Musik" ("From a to b, motion in music, 2001) or the 2004 "Essen und Trinken" ("Food and Drink") anniversary concert.
In 1997 the choir won the 2nd prize at the Lower Saxony Choir Competition, in 2001 they participated in the same competition with "good success". They also received "Silver" awards at the International Choir Contests in Riva del Garda (Italy) in 1998, in Budapest (Hungary) in 2001 and at the "Musica Sacra Praga" International Choir Festival in Prague in 2005.
One of the most outstanding events for the choir was was the cooperation with the Argentinian composer Ariel Ramirez for the performance of his "Missa Criolla" on the EXPO 2000.
The Conductor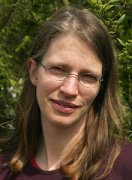 Beate Binder has conducted the Chorensemble Nordstadt since its formation in 1994. She studied Musical Basic Education under Prof. Gudrun Schröfel and Choir and Ensemble Conductorship under Prof. Wolfram Wehnert at the Hannover Hochschule für Musik und Theater. Beate Binder also teaches at the Musikschule Ostkreis Hannover e.V. (music school) and conducts the Seniorenorchester Hannover (Hannover Seniors' Orchestra).